ZoneAlarm Internet Security Suite Screenshots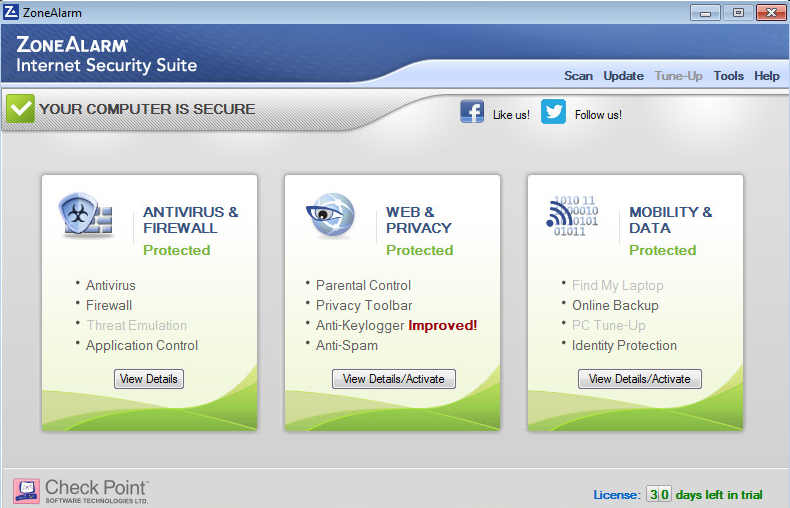 The home panel clearly indicates that all security systems are set and functioning properly.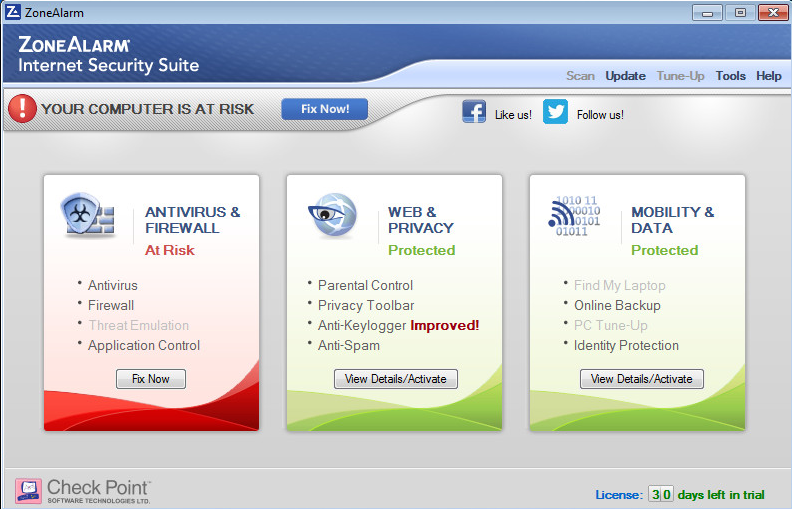 The home panel clearly indicates if any security system is improperly set or need attention. The "Fix Now" button automatically applies the solution to bring the system back to full protection.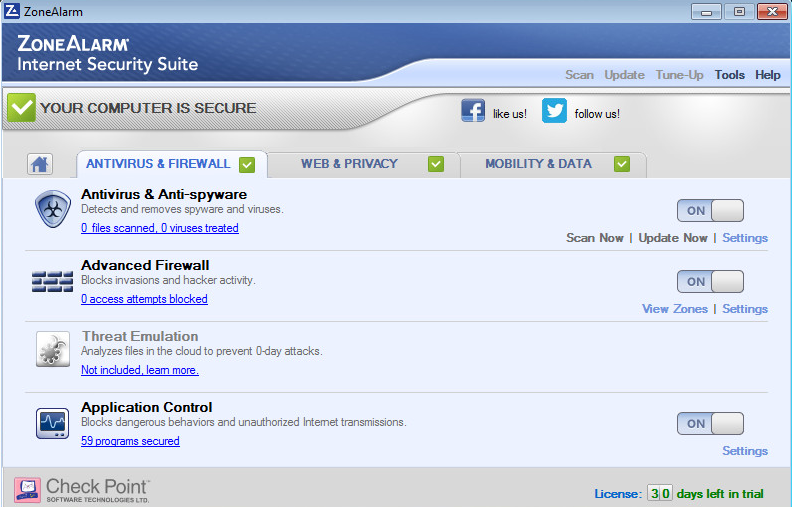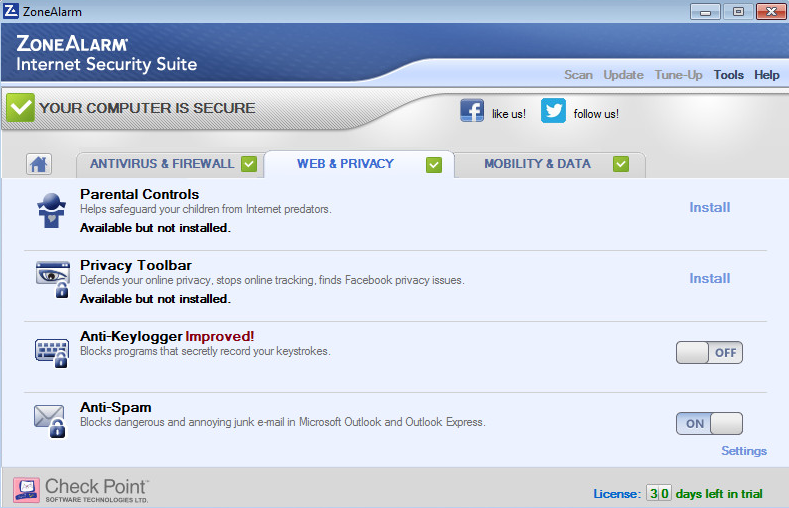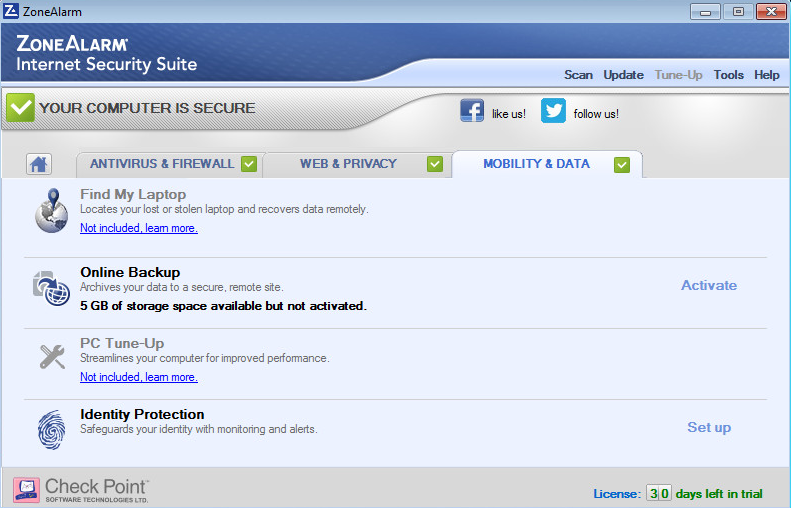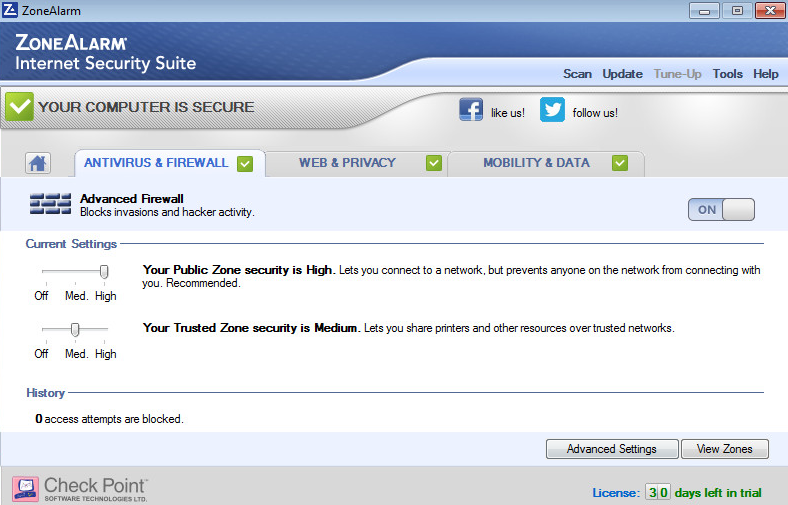 ZoneAlarm invented the firewall and has remained the #1 rating in the industry. From blocking unwanted traffic coming into your computer, to keeping your data safe from hackers on public wireless networks, a firewall is the core of any security system.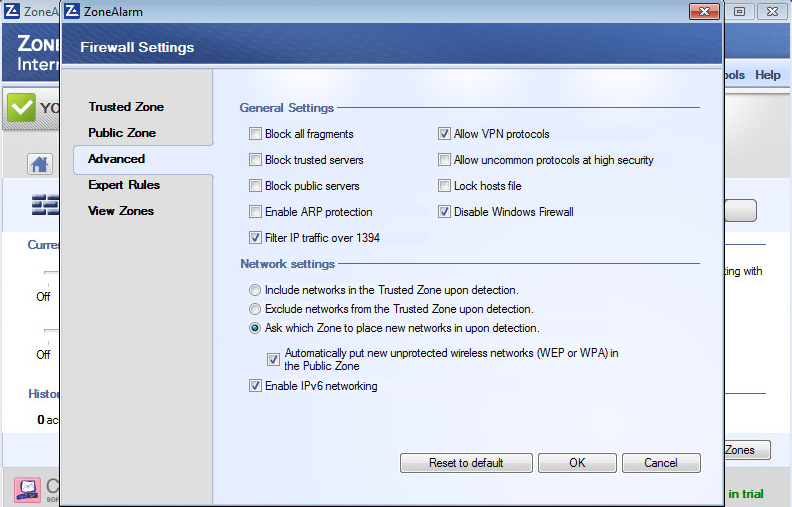 Advanced users can easily customize ZoneAlarm to their specific needs with detailed, yet user-friendly Advanced Settings panels.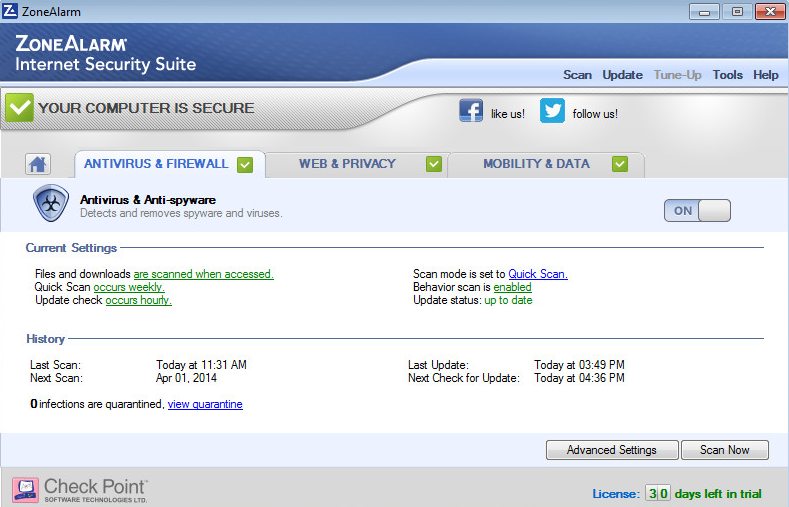 An integrated, efficient and fully automatic Antivirus and Anti-spyware system is recognized by Virus Bulletin with the VB100 award for excellence in discovery and removal of malware, including just-released and deep-rooted malware.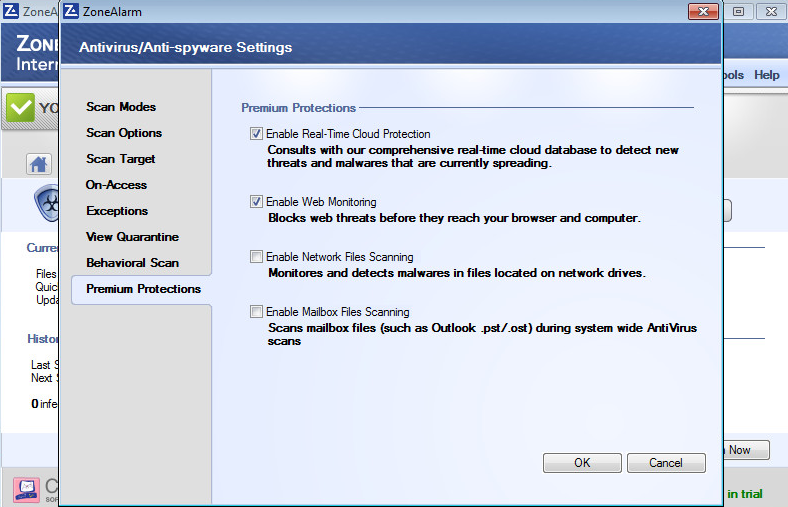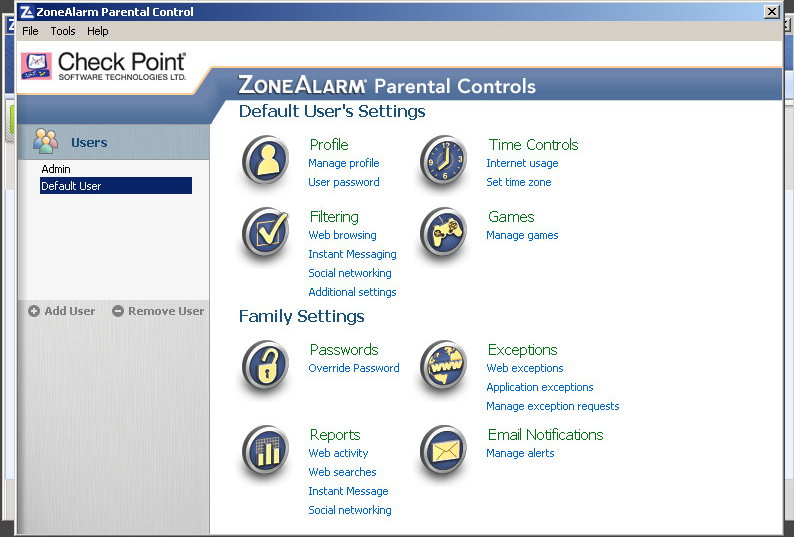 ZoneAlarm's new comprehensive parental controls keep your kids safe on the Internet by filtering and blocking inappropriate content, dangerous links, access to undesirable website and much more.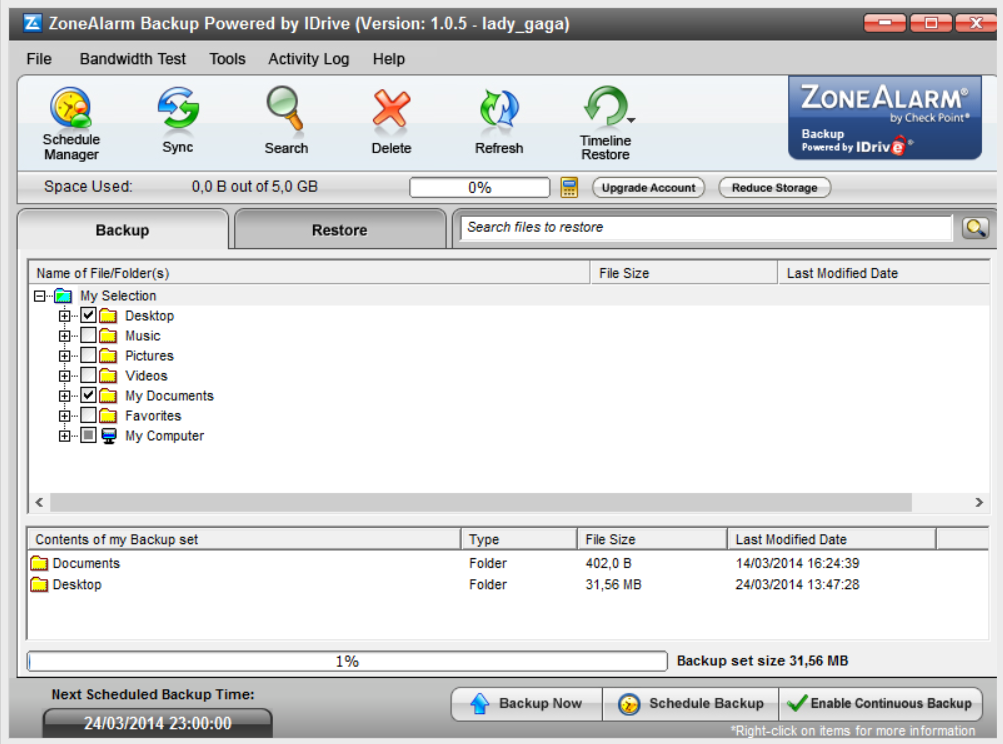 ZoneAlarm's Online Backup safeguards your critical data using secure, automated process.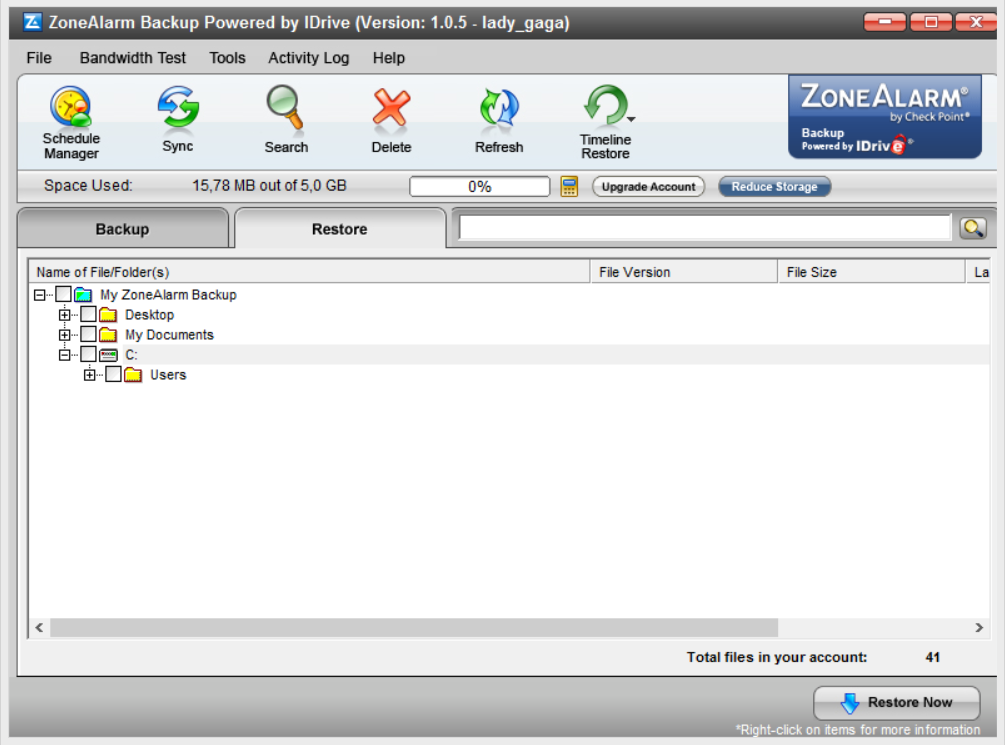 Need to retrieve your lost or damaged files? ZoneAlarm's Online Backup allows you to restore your data at any time from any location.